Open 24/7 for Emergency Medical Care
New Braunfels ER & Hospital offers comprehensive emergent care services for any ailment from abdominal pain, nausea and& vomiting, dehydration, and chronic medical conditions, to accidents and injuries. We provide care for both adult and pediatric patients with a focus on patient satisfaction. Our facility features a comfortable, modern environment, state-of-the-art equipment and technology, and drastically reduced wait times.
Allergic Reactions/Anaphylaxis
Bites and Stings (human, dog, cats, snakes, insects)

Concussions & Head Injuries

Foreign Body & Fish Hook Removals

Motor Vehicle Accident/Collision
Cardiac Telemetry Monitoring and EKG

Early Pregnancy emergencies (bleeding, pain) with ultrasound ability

Cannabinoid Hyperemesis Syndrome

Splinting, Slings, Crutches, Ortho Boots

Advanced Cardiac and Pediatric Life Support

*COVID-19 Evaluations and Treatment
Meet our Chair Emergency of Medicine – Dr. Allen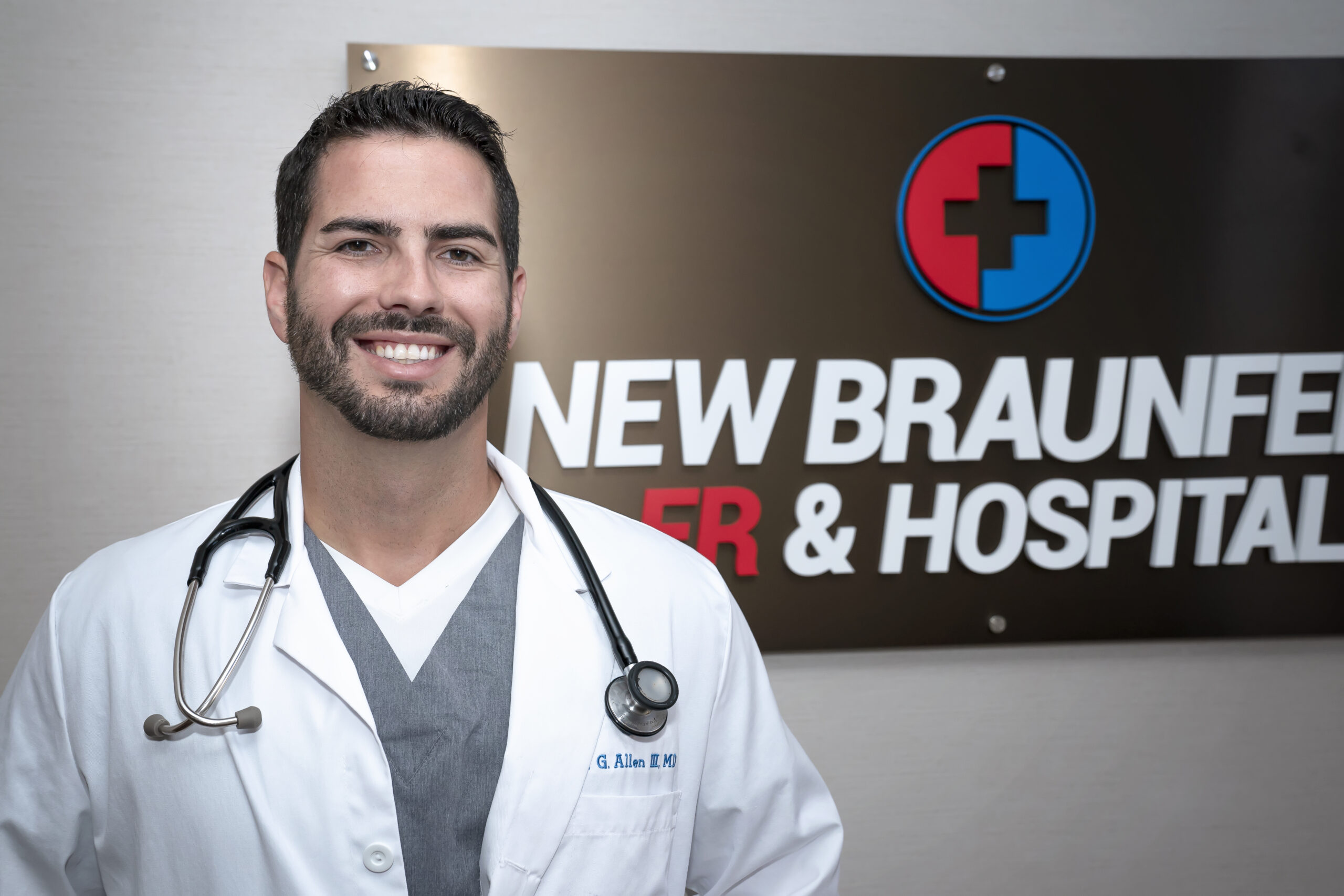 Name: Trey Allen, MD
Undergraduate College: Oklahoma State University
Medical School: University of Texas Southwestern Medical Center – Dallas
Residency: Louisiana State University – Baton Rouge
Board Certification(s): Emergency Medicine
Dr. Allen is a native Texan. Before joining us, Dr. Allen has served in various hospital leadership roles as Chief of Staff, Chief of Emergency Medicine, Trauma Director, and EMS Medical Director. Dr. Allen is involved in the New Braunfels Community as a member of Oakwood Baptist Church, the Jaycee's, and Leadership New Braunfels Class of 2022.